The second in person Consortium meeting of PREMIERE was held in the Athena Research Center premises during April 20-21, bringing together the team to discuss about progress done, future plans and critical questions.
Here are some of the main topics and questions that were discussed by partners.
Which are the criteria for selecting performances video recordings to develop the algorithms for enhanced archives browsing? We are currently preparing multiple data annotation campaigns.
Building a common representation schema that comprises a hierarchical ontology, describing the performance, the video recording and the dance qualities. How will this be integrated to the Premiere content management system?
What have we learnt from the interactions with the users and from the internal workshops?
We have contested scenarios where the limits of the body are expanded through technology, as well as set ups where the limits are made bigger in the virtual world.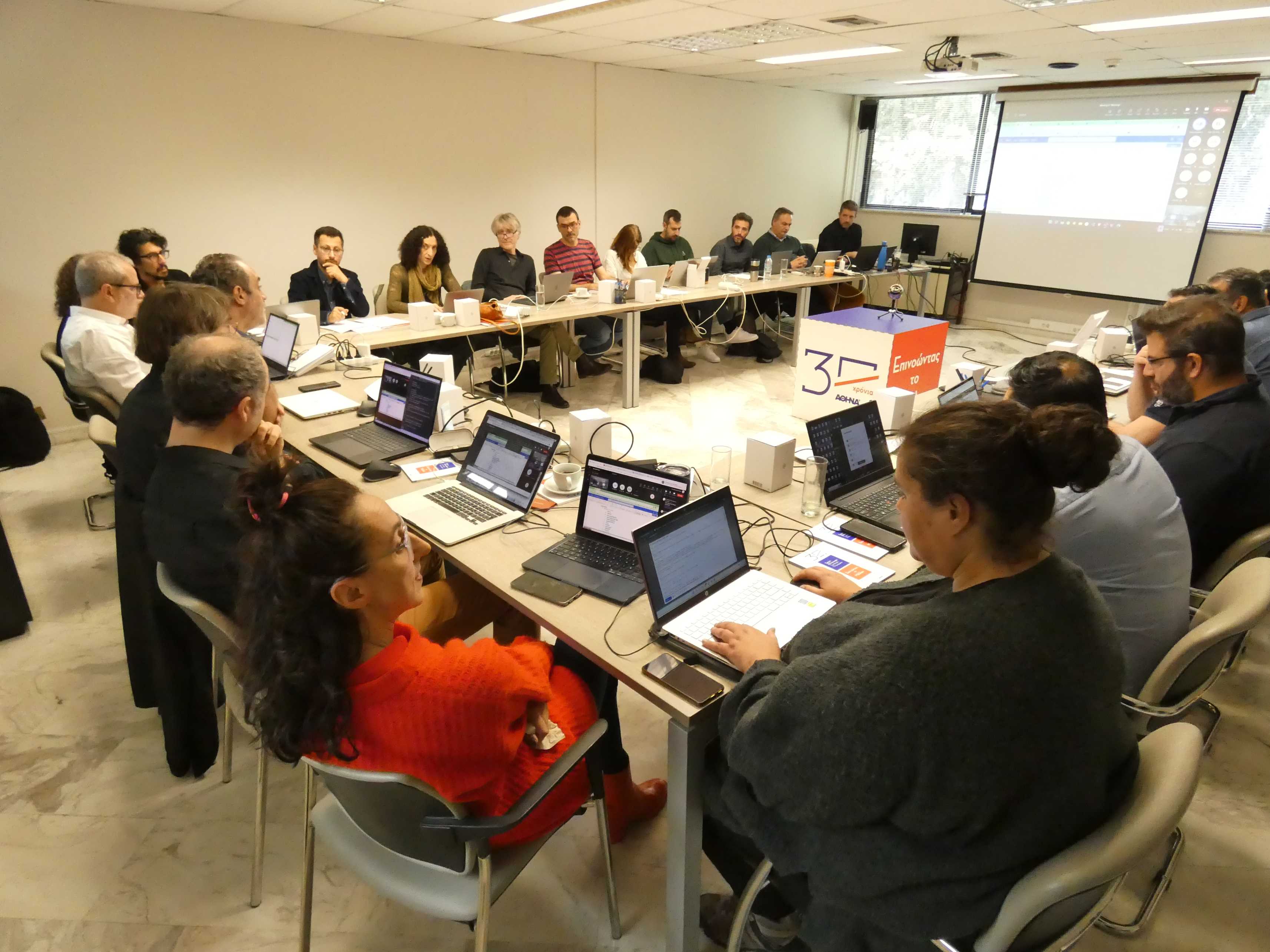 During the parallel working sessions, there were two groups​ testing of motion capture sessions, in the Hubic lab.
The CYENS Centre of Excellence worked with Instituto Stocos and the Xsens motion capture system.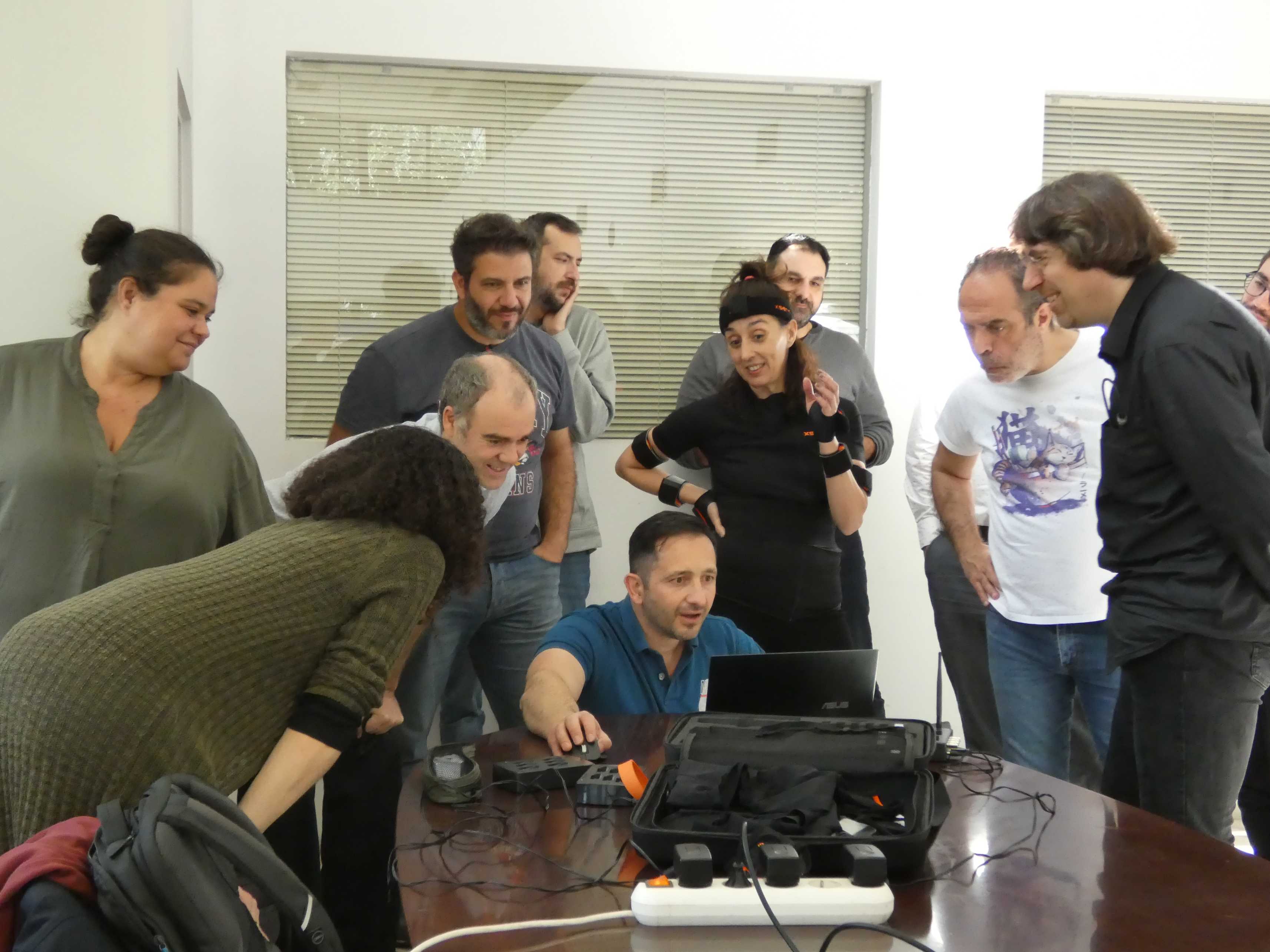 Members of the Hubert Curien Laboratory, set up and showcased the functioning of the ZED depth cameras to other members of the Consortium.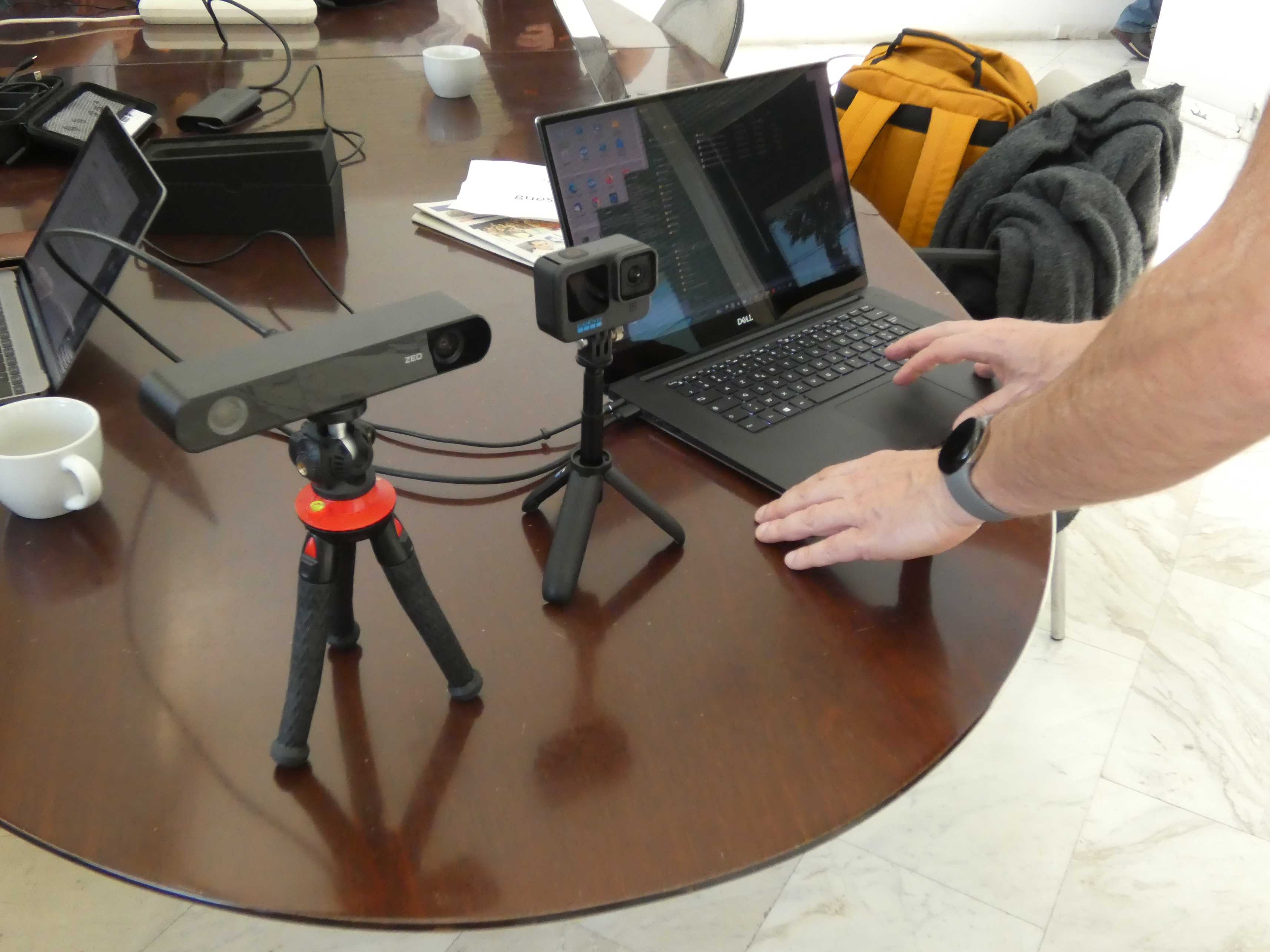 Next stop will be Amsterdam, in autumn 2023, if you want to know us better, don't doubt to contact us, we will be glad to organise an open session and exchange events.