Premiere participated in the Conference "Cultural and creative industries, cities and citizens fostering sustainable development and well-being", organised by La Fundación Española para la Ciencia y Tecnología, F.S.P. (FECYT), in collaboration with the Spanish Ministry of Culture, within the framework of the Spanish Presidency of the Council of the European Union.
The inaugural session was celebrated in the Liceu Opera House of Barcelona, with the presentation of a fragment of the co-created opera "La gata perduda", the result of the Horizon 2020 project, TRACTION Opera co-creation for social transformation. The work was involved Barcelona residents in the creation of a new opera piece, in order to bring opera closer to the surrounding communities, and the institution to the neighborhood.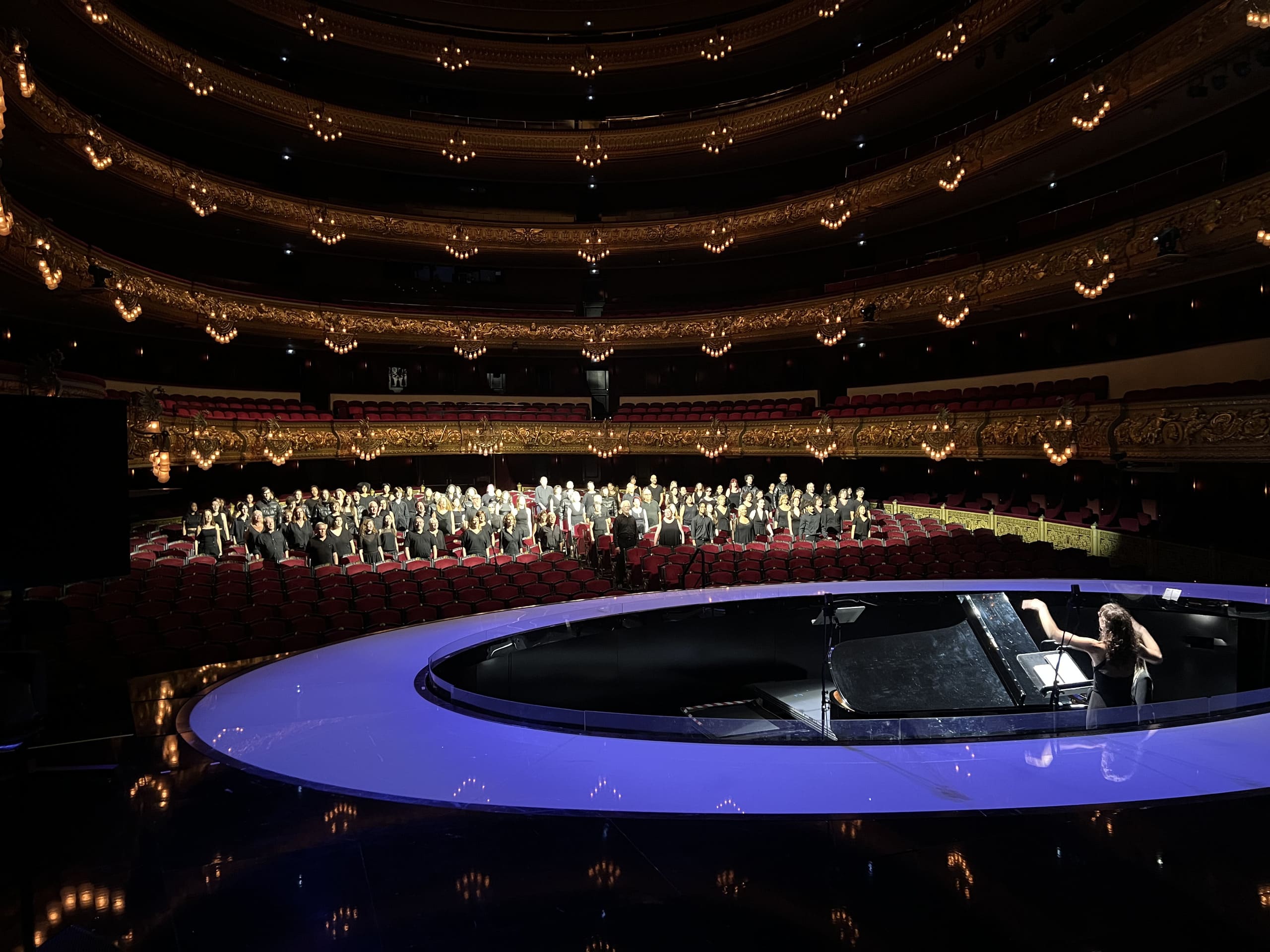 The 12 th of July, Premiere participated in the "Axis 1 Innovation in the Cultural and Creative Industries", with a performance of Instituto Stocos and a presentation by Angelos Gkiokas, from the Athena Research Center (project coordinator).
The performance combined dance and electroacoustic music, and reflected on the place of the individual in the world, with the dancer's senses expanded through technology, beyond the limits of geographical origin and cultural identity. The work's concept evolves around non anthropomorphic avatars and phonemes from multiple languages and places across the planet. The piece is developed using interactive technology, which allows the dancer to interact in real time with this sound, video and light, showcasing Premiere's working direction, of technology expanding the performer's senses and creative means.
The performance, and all the conference interventions, were broadcasted live by FECYT, via YouTube and are available in its YouTube channel: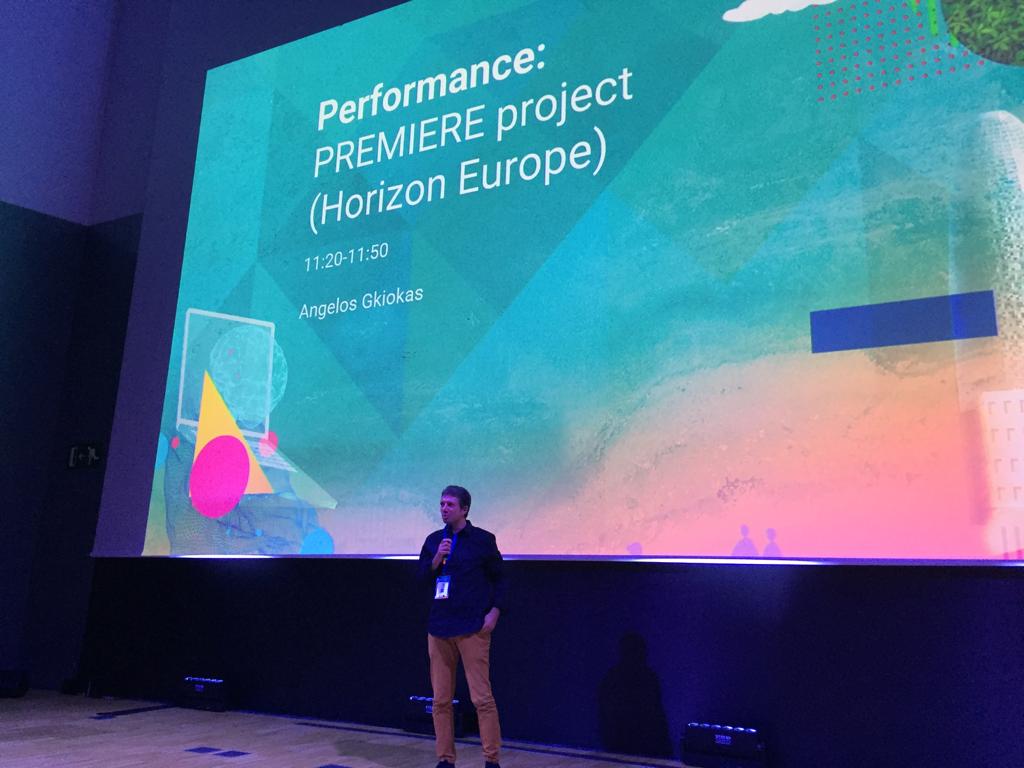 Furthermore, during the Conference days, the 12 th and 13 th of July, we had the pleasure to be part of the ongoing conversation about culture as an agent of sustainability, co-creation and social transformation and also discuss together with many professionals across Europe working in research and innovation projects and initiatives.
Event web-page: https://cluster2event.eupresidency.es/fecyt/en/info
Some of the presented projects: https://cluster2event.eupresidency.es/fecyt/en/info/projects
A special thanks to the people that made possible the organisation of the event and that guided and accompanied us all along these days.
We are preparing a video to present the performance and the first recorded interviews of the Premiere team. Stay tuned!